TRAIN-WRECK-WAITING-TO-HAPPEN
TRAIN - WRECK - WAITING - TO - HAPPEN
This phrase again became painfully visual to the world when AMTRAK train #88 derailed outside Philadelphia on the evening of May 12, 2015.
FOX News did their usual sterling job the next morning with pictures of the train cars on their sides and interviews with survivors describing their horrific experiences.
Twitter got the first coverage from phone/cameras of passengers, within minutes of the crash.
By twelve hours following the disaster (9:23pm), six people had died. More than one-hundred-forty were treated for injuries at two local hospitals. (update) As of May 15, eight people have died.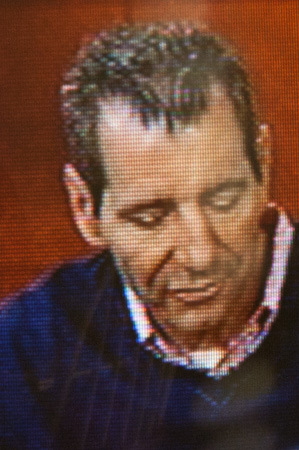 Jeremy Wladis,
AMTRAK #88 survivor
Now, let's peel away one layer of this onion . . .
TRAIN - WRECK - WAITING - TO - HAPPEN.
This phrase has become a metaphor to describe that feeling in the pit of the stomach when we see a person, or relationship that is self-destructing.
Tragedies are all around us. Pausing our headlong rush even once a day, could probably prevent most of these from happening. (Have you read of God's promises for faith and obedience?)
Mechanical maintenance on trains, safe operation on the tracks, and human health and awareness are required for safety on the railroad.
Even so, there are rules for human life and conduct which must be learned and practiced.
Jesus Christ spoke of Himself as being 'the Way, the Truth, and the Life'. Even as a train must stay on a designated track to accomplish its journey safely, so a man or woman, created by God our loving Father,
must 'stay on the track' to arrive safely in the presence of God when earthly life ends.
Matthew 7:14 NASB
For the gate is small and the way is narrow that leads to life, and there are few who find it.
TRAIN - WRECK - WAITING - TO - HAPPEN
Part 2
Another trainwreck-layer here.
The following was inspired on Christmas morn, 2006 . . .
The Fog
[click on 'T']
TRAIN - WRECK - WAITING - TO - HAPPEN