Joy and Nurture - the Michele Dahlia
A tuber was planted way back in the Spring.
With water and warmth it slowly grew
until stalks and green leaves stood firm.
and petal after petal displays
its promise of loveliness.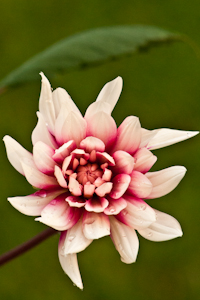 Looking at the lovely flower
she remembers her delight
she saw her first dahlia -
a creation of Love and Light . .