C o m i n g O u t o f B a b y l o n
part 1
"...Come out of her My people, so that you will not participate in her sins,
and receive of her plagues, for her sins have piled up as high as heaven, and
God has remembered her iniquities." (Rev. 18:4,5)
When Moses and Aaron went before Pharaoh they brought Yahweh's message, that Pharaoh's failure to release the children of Israel would bring punishing plagues upon Egypt. Over and over again the demand for release was repeated, and each plague was more devastating than the one before.
The last plague for Pharaoh's refusal would mean the death of the first-born of every household. Yahweh told Moses to have all the children of Israel go into their homes. The blood of a spotless lamb was to be placed outside, on the lintel and doorpost.
This animal blood was to foreshadow the shed blood of the spotless Lamb, Yeshua, the Son of God. The Hebrews were to separate themselves from the Egyptians and hide in their houses while the angel of death passed over Egypt: the feast of Passover is still honored by the Jewish people and increasingly by Christians as well.
That night the cries of grief were heard everywhere - even in Pharaoh's palace, for Pharaoh's first-born son and heir to the Egyptian throne, died as well. Then Pharaoh told Moses to take the Hebrew people out of Egypt and never to return.
Several thousand years later, when the Israelites had fallen into terrible sin, transgressing their covenant with God, they were scattered first by the Assyrians, then by the Babylonians. Eventually, as prophesied by Jeremiah, a remnant returned from Babylon. These families rebuilt Jerusalem beginning with the walls and gates. They recommitted to God's covenant through the preaching of the prophets, Haggai and Zachariah, and the priest, Ezra. They were led by Prince Zerubbabel.
Ezra was very upset with the Hebrew men who had married foreign wives. Ezra shamed these men into divorcing their wives and driving them off, along with their children. These women were idolaters and brought deadly sin into the population, corrupting it, and separating Israel from God's Presence.
While the Apostle Paul was evangelizing most of the known world, he wrote to the Corinthians, (2 Cor. 6:10, 11):
"For we are the temple of the living God, just as God said,
'I WILL DWELL IN THEM AND WALK AMONG THEM AND I WILL BE THEIR GOD AND THEY SHALL BE MY PEOPLE. Therefore, COME OUT FROM THEIR MIDST AND BE SEPARATE; SAYS THE LORD. AND DO NOT TOUCH WHAT IS UNCLEAN. AND I WILL WELCOME YOU. AND I SHALL BE A FATHER TO YOU, AND YOU SHALL BE SONS AND DAUGHTERS TO ME." Says the Lord Almighty.
The following comes to mind, written by the Apostle Paul to the Galatians in 6: verses 7 and 8.
"Do not be deceived, God is not mocked; for whatever a man sows, this he will also reap. For the one who sows to his own flesh will from the flesh reap corruption, but the one who sows to the Spirit will from the Spirit reap eternal life."
God's workings in our lives can be full of surprises.
He gives, and He takes away.
For our family that meant the taking away of the father of
the first six children. Then several years later,
the giving of a former drug-abuser who had developed
Hodgkins Disease from bad diet and the drug lifestyle.
Coming Out of Babylon - part 2
Natural treatments for overcoming the cancer in Jim's body required a complete change in lifestyle. It was necessary that his body be cleansed of all the poisons which had collected within it. This was done through much use of steam distilled water, and fruit and vegetable juices, mainly carrot juice. Added to this were specialized supplements such as vitamins C, E, A and D, and the mineral, selenium. The most effective and controversial was laetrile, also known as amygdalin. It had been scientifically identified as vitamin B17, and was derived from apricot kernels.
Forced by our lack of finances, Jim returned to the American system and things went down from there. Shortly before Jim's death I sat in the waiting room of a Virginia state Social Services office. I was there to apply for financial help. It was clear to the family that Jim would not live, and I was about to become a widow.
Among the notices on a bulletin board in the office, was one that caused me much distress. It was printed on blue paper and drew the eyes of all seated in the room.
"WARNING! The Food and Drug Administration has
banned the sale and use of a substance called laetrile.
Do not obtain or use laetrile."
I thought bitterly, "If we had been financially able to continue the laetrile therapy, he would probably be cancer free now. I would not have to be a widow, and the children, orphans."
I knew I had to forgive the doctors (trained in the American system), and I had to forgive the misguided policy-makers of the FDA and the pharmaceutical executives.
Jesus came to destroy the works of the devil who steals, kills and destroys. We, as His people, are now responsible to do the same thing. As long as God gives me breath and my hand can write, I shall pray and work to set the American people free. Those in control of pharmaceutical and medical financial interests have caused death, disability and impoverishment in tens, perhaps hundreds of thousands of families. These chains must be broken!
The question must now be asked:
Is the American medical system along with the international pharmaceutical industry, a planting of God in the Earth? Or are they part of the false, babylon system set in place by satan, the deceiver? If we have knowledge of anyone whose life was shortened by this system, and of the vast amounts of money gathered by its owners -- we know the answer. It is stated in God's Word: the babylon system is doomed to destruction.
I have shared here the reasons why a natural lifestyle is my daily choice. It keeps me healthy and productive.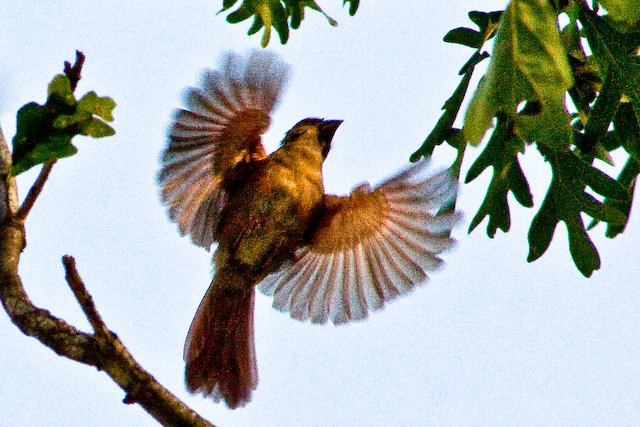 Now, our prayer for you -- that you will seek God about your own lifestyle, and ask Him to help you remove yourself from all the tentacles of modern babylon.
Taking off !
Let us remember, in Revelation 18:4-8, God has spoken to His people and said:
"...Come out of her, my people, so that you will not participate in her sins and receive of her plagues, for her sins have piled up as high as heaven, and God has remembered her iniquities."
Finally, let us remember the Apostle Paul's writing of God's message in 2 Corinthians 6:16-18"...For we are the temple of the living God; just as God said, "I will dwell in them and walk among them; and I will be their God and they shall be my people.
Therefore, come out from their midst and be separate," says the Lord. "And do not touch what is unclean and I will welcome you. And I will be a father to you, and you shall be sons and daughters to me," says the Lord Almighty.
Paul's conclusion (chapter 7, verse 1):
"Therefore, having these promises, beloved, let us cleanse ourselves from all defilement of flesh and spirit, perfecting holiness in the fear of God."
Family in Christ, let us open our eyes to the truth. It is time to come out of babylon.
If we remain within her system, we shall die with her!
Let us thank God for
The Blood of the Cross of Jesus Christ
Please see Dr. Joseph Mercola's deeply heartfelt revelations,
and follow his recommendations.
They can mean LIFE for you and those you love.
From Deceptive Boardrooms to Closed-Mind Thinking, How The Fatally Flawed Medical System Killed More Americans with Just One Drug than the Entire Vietnam War (Part 2 of 4)